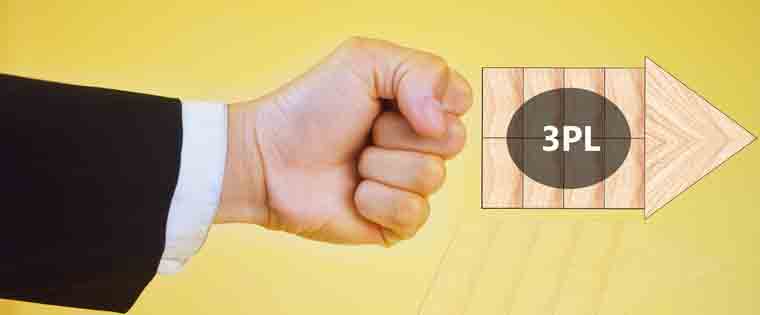 Challenges for third party logistics and shippers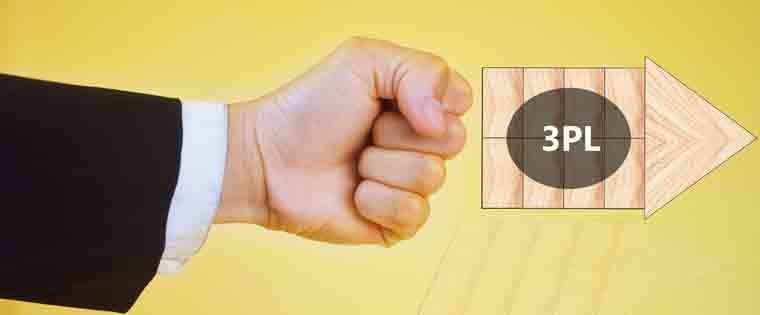 A lifesaver during stormy weather. That is the common perception about outsourced services in many industries, specially when companies need to cut costs and to reduce risks. In general, the global market has been increasing the use of third party services in the last decades and companies has kept them as a part of their business operations, including third party logistics (3PL).
"Following the recession –Inbound Logistics explains- many manufacturers and retailers leaned on 3PLs to help streamline supply chains, offload bloated assets and overhead, and squeeze out costs. Austerity was a natural reaction to widespread contraction. But now, as the U.S. economy continues its rebound, and talk of a manufacturing renaissance resonates in some circles, the outsourcing value proposition is changing once again."
As outsourcing companies were able to gain a place in the market as a necessary solution in times of crisis, now they face new challenges in a new global economic landscape.
GLOBAL CHALLENGES
According to the Inbound Logistics 3PL Perspectives, these companies first have to deal with what customers expect from them: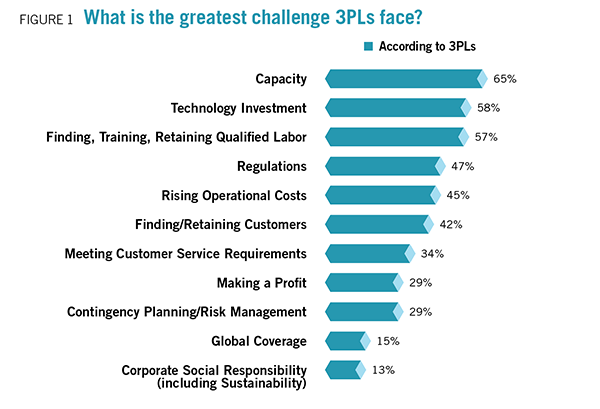 The study also considers shippers as another key player of the market, very related to what 3PL do. In this way, shippers priorities and challenges are very similar to outsourced logistics, as the following graphic shows: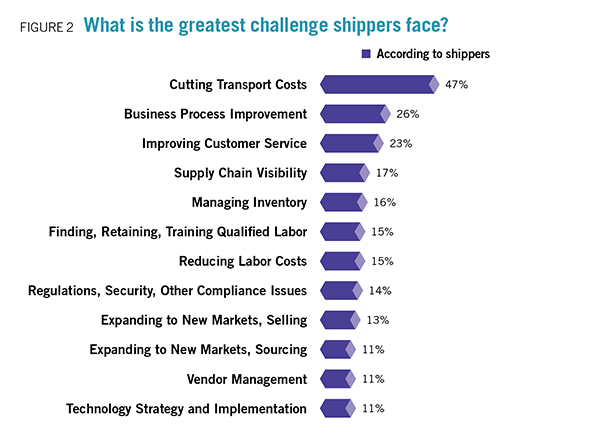 Technology defines today's business
In the case of 3PL, is pretty much obvious that "capacity" must be one of their main priorities and challenges because this is one of their business milestone, but why "technology investment" is in second place?
"Because IT is ultimately the means to reduce costs, increase visibility, and affect business process change. The advent of cloud networks and on-demand solutions, have unlocked new potential in the supply chain. It's also another reason why shippers make the initial decision to outsource," the study explains.
"Technology implementation is a major undertaking, and risk –the research adds-. Some asset-light service providers are leveraging IT to develop managed services that reinforce their value proposition. Not all 3PLs moonlight on the development side, but many have a track record helping companies integrate and optimize new solutions. Alternatively, the 3PL sector has become yet another wholesale channel for logistics and supply chain technology vendors. 3PLs can better bundle solutions and services that best meet customer demand."
The Inbound Logistic's study also stands that in 2015 they noticed a growing shift into predictive analytics and supply chain design solutions, which means that 3PL are widely adopting this technology to align and optimize their solutions to the current global market.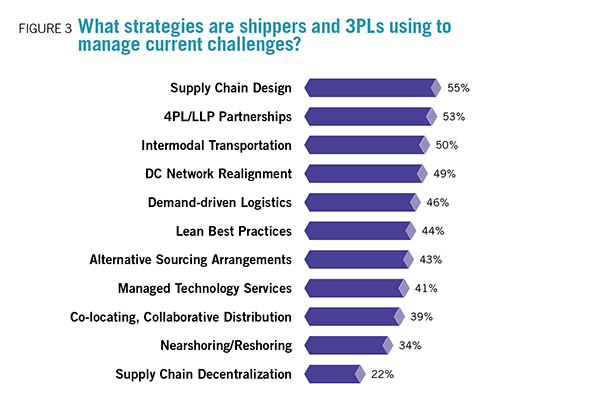 Adapt to Ecommerce
"Reducing costs remains the primary driver behind outsourcing activity in today's market. But the context is changing. During the Great Recession, shippers were challenged by slack consumer demand, declining freight volumes, poor asset utilization, and fluctuating fuel costs. The market contracted and industry had to respond in kind," IL says.
"Today's economics present a different dynamic. E-commerce growth is rampant. The evolution of omni-channel retailing and expedited deliveries places more pressure on shippers to match consumer expectations (...) 3PLs are ramping up direct-to-store (79 % in 2015 vs. 73 % in 2014) and direct-to-home services (48 % vs. 38 %).
Return to sender
Closely related to the previous challenge, SHD Logistics explains that, as returns are a key part of today's eCommerce, "it's vital to have an efficient delivery service, but equally as important to customers is an effective returns operation – and of course it's important to suppliers to get products repacked and back on the shelves (…) Recent research showed that online shoppers estimated they would return nearly a third (31%) of their purchases."
"3PL providers are about so much more than delivery and returns. Companies such as Unipart Logistics can manage the whole supply chain operation from top to bottom (…) Such companies offer supply chain design, warehouse and facility design, forecasting and demand planning (to help meet the huge peaks and troughs caused by events such as Black Friday and Cyber Monday), and materials management to ensure optimum stock control," SHD says.
To maintain lower costs as a key advantage
3PL isn't always the solution to every problem, SHD says, but while these companies remain a cost effective option for many, so they'll continue being a good solutions for current global markets.
"Users of 3PL services questioned in the Third Party Logistics Study reported an average reduction in their costs of 11% and an average reduction in their fixed costs of 23% – which are savings well worth having," SHD underlines.
Performance is a top challenge
According to Take Supply Chain, a ChainLink Research study conducted in 2015 showed that manufacturers, distributors and retailers agree that keeping a high level performance is the number-one challenge for 3PL.
"Manufacturing and logistics are such critical functions, embodying the company's brand, creating the customer's experience, and directly touching customers as the face of the company; thereby significantly impacting customer satisfaction and market share. In this sense, the performance of outsourced service providers for manufacturing and logistics is more critical than outsourcing of inward-facing functions such as IT, facilities, legal, or payroll," Take Supply Chain says.
"Manufacturing and logistics are also much less standardized -they add- (compared to say payroll or lawn mowing) and require developing strategic partnerships and deeper integration with the outsourced service providers. Integration with outsourced service providers covers both process and technology integration."
In your experience, how important are third-party logistics in the current global market? Are these companies useful only in crisis times, or are they the answer for today's needs? We would like to know your opinion and points of view about this or other related topics.