Drivin Saas TMS is a software service that uses artificial intelligence (AI) and machine learning (ML) technology to more efficiently manage the logistics of your business.

It's an easy-to-implement and user-friendly platform that optimizes your logistics operation and provides great benefits for your company and customers.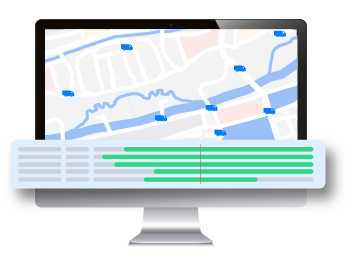 Vehicle and Driver management
Say goodbye to paper! Drivin allows you to digitally manage all of the necessary documentation for your operation; you can also assign routes based on vehicle availability for optimal planning, geographical zones, maximum load, type of vehicle, etc.

Document Management

Vehicle Availability Management

Driver Assistant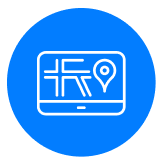 Automatic Planning and assignment
Drivin performs optimal, automatic planning, delivering the list of assigned pickups and deliveries for each vehicle and their delivery sequence in seconds! Thanks to artificial intelligence (AI) and machine learning (ML) technology, we can automate your planning, saving up to 90% of the time it takes.
A powerful customer and address master to automate your route optimization.

Assign same-day deliveries based on the location of drivers.

Optimize the assignment and departure of your vehicles.

Access our route auction and yard management modules.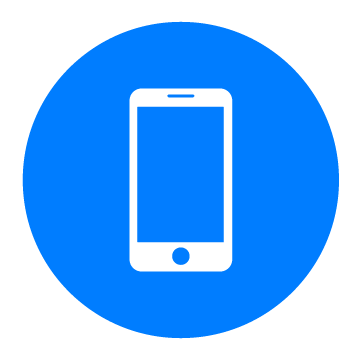 Drivin's mobile app sends routes to your drivers with all the necessary information to perform perfect deliveries, communicate, and gather all dispatch information in real-time.

The Drivin app allows for an optimal execution, as well as providing the following:


Customer information.

Review your route and confirm the load before starting.

Geolocate new customers or correct current ones.

Collection module to facilitate payment at the point of sale.

Driver/supervisor chat for a 100% effective communication.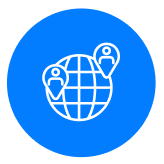 Vehicle Monitoring and POD
Our logistics software also aids determining the exact location of each vehicle. This capability allows you to track your fleet via their mobile devices' GPS or integrated GPS service, and view it in real-time on the platform.

With Drivin, you're able to gain total control over your operation through the command center, making better decisions regarding your logistics operation, with real, current and relevant information; being able to review the progress of the operation and the status of orders at any time.

Real-time vehicle tracking

Complete/Partial acceptance or rejection of orders

Details regarding rejected & accepted orders, if required.

Photo and video recording & digital signature.

Proof of delivery PDF download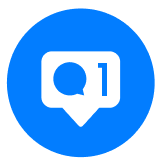 With Drivin, you can keep your customers informed regarding the status of their orders. Through Client Notifications, your customers will receive notifications with information about the progress of their delivery, such as who's delivering the package, estimated time of arrival (ETA), and much more.

Improve your customers' experience and give them confidence.

Customize notifications by customer type or activity.

Define which messages to send and who will receive them.

Include the tracking widget on your website.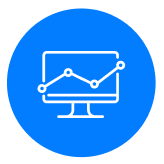 Monitor the performance of your drivers and evaluate the quality of service you're providing to your customers. Receive the most relevant metrics in real-time and take action accordingly. Additionally, receive automated reports and settlements to streamline your logistical processes and enhance the level of service.

Trip Settlement.

Cost Settlement.

Dashboards and Settlements

Service Surveys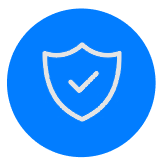 High-grade secure systems
Drivin is a Software as a Service (SaaS) that operates on the cloud, specifically on the Amazon Web Services (AWS) platform. The use of AWS infrastructure and Drivin's software architecture allow each service to be replicated across multiple servers, ensuring stable performance regardless of the number of concurrent clients. Daily data backups across multiple servers ensure data persistence. The website is protected by an SSL certificate that only allows secure connections, and we have a robust user authentication system in place.
+400 companies rely on Drivin to manage their logistics operations
What can Drivin do for your company?
Drivin SaaS TMS combines real-time artificial intelligence and machine learning to achieve customized solutions for your company and its logistics needs.
Save up to 30% on transportation costs.
Reduce planning times by up to 90% and improve workflow.
Improve customer service quality and problem resolution.
Frequently asked questions
About Drivin software

What is Drivin?
It's a cloud based software (SaaS), that helps to perform efficient route management, while providing visibility throughout the entire process, generating effective communication channels to make the logistics operation more profitable and improving the level of service that our clients offer to their customers.


Does Drivin work in my country?
The Drivin platform, being supported by a web application, can be used all over the world.
Do I have to buy any licenses or special hardware?
No license is purchased. Drivin charges a monthly fee based on the number of vehicles. It's not necessary to invest in software, all you need is internet connection.


How safe is Drivin?
Drivin is a Software as a Service that operates from the cloud, in our case it is on the Amazon Web Services (AWS) platform. The AWS infrastructure and Drivin's software architecture allow each of the services to be replicated on several servers, which ensures stable operation regardless of the number of concurrent customers. The data is backed up daily on different servers to ensure its persistence.
The site is protected with SSL certificate that only allows secure connections. We also have a robust user authentication system.


Can it be integrated with an ERP?
Drivin has API's for integration with different systems.


Can it be integrated to e-commerce platforms?
We integrate with the main ecommerce platforms, so that every time a sale is generated, the order is automatically generated. We're integrated with: Shopify, Woocommerce, Jumpseller and Tiendanube

If you have a GPS provider, we can also integrate with them, currently we integrate with: Sitrack, Geotab, Wisetrack, Drivetech and Tracktec. This mainly allows us to retreive events associated with the vehicle (door opening, temperature control, etc).


Can it be integrated with messaging services?
Yes, if you have a bot messaging service, we can notify your customers through that same channel. We are currently integrated with Twilio, Chatlayer, Thinkchat, Yalo, Infobip, Hibot and Connectus.
Concerns about utilizing Drivin?

Is it easy to implement?
Our SaaS TMS is ready to be implemented for operations of any size; we're a scalable, modular solution that adapts to the needs of your business.


How many users can I create on the platform?
Drivin doesn't have user limits nor restrictions


Is there a limit as to how many vehicles can be optimized?
There is no vehicle limit.


How long does optimization take?
Drivin's optimization time only takes a couple of minutes, depending on the number of addresses to dispatch to.

Can I edit or change routes once optimization has been completed?
Yes, Drivin has an editor for making any necessary modifications.


Is there support available?
We have a specialized advisory team that accompanies you for the correct adoption and use of our platform. We become partners so that you can achieve the best results for your operation.
About pricing and contracts

How long is the contract valid for?
The contract can be terminated at the customer's discretion. There is no time commitment involved.


How much does it cost?
Payment is a monthly fee, per vehicle.
Ready to optimize your routes and live a 4.0 experience with Drivin?