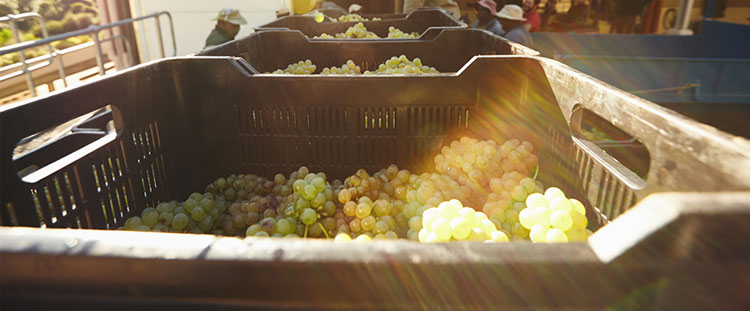 Food Logistics Market Trends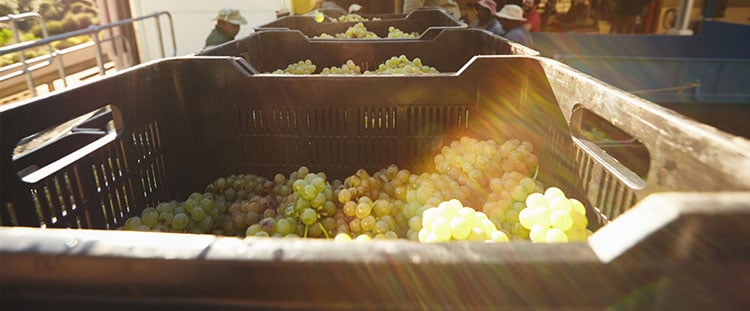 "Picture thousands of pounds of local, seasonal produce traveling by truck to a centralized location in New York City every day. Once there, the fruits and vegetables from upstate farms will get refrigerated, packed, and processed before being distributed to stores and institutions all across the five boroughs," Civil Eats tells about this innovative supply chain for fresh food in major cities, like the Big Apple.
That's how going to be the food hub that was announced by New York State governor Andrew Cuomo, according to Civil Eats. This project, that was backed up last month with US$15 million, will be located at the Hunts Point section of the South Bronx.
Initiatives like this are good examples of how the increasing complexities in big cities are forcing the logistics and supply chain industry -from warehouse management to last mile delivery- to find new of ways to accomplish goals.
Food logistics market trends are determining many aspects of the current business. Let's take a closer look at these issues:
First of all, consumers don't want to be limited to what markets currently offer them. They like to explore on their own and find something different, mostly personalized products and services.
According to a Deloitte study, about how dynamic consumer demands are changing many things in the fresh food logistics, the industry is currently experimenting with the following trends:
Fresh foods logistics management
Points of distribution: An essential feature that consumers look into food is freshness, so that requires "shorter farm-to-fork times and distances. There has been major growth in small-footprint urban retail locations, as well as substantial growth in home delivery from online channels. 'Uber-type' on-demand deliveries in a one- to four-hour timeframe are also coming to market."
Distribution channels: Better distribution points are the first step. Then, you have to think in better distribution channels that can deliver fresh and prepared foods, and this is what retail is working on lately. The study says that "there is growth in nontraditional retail and food service channels. Convenience retailers are actively working to deliver a broader, fresher and better variety of prepared foods to customers. Emerging channels like food trucks and farmers markets with unique offerings are also developing; many are harnessing the power of social media to reach consumers."
Packaging and format: Consumers are demanding healthier and fresher snacks, and that is a big business opportunity for those kind of food brands, if they are capable of packing their products like regular snacks.
These trends are reflections of how the industry is rapidly changing, and new players (smaller ones) are starting to compete with retail giants, by answering customers new demands.
"From smaller, closer-to-market and more responsive distribution and consumption sites all the way to entire production systems built on predictive demand analytics and real time information, the field of food and beverage logistics is changing rapidly. Organizations must remain flexible and ready to implement change today. They must know how the market is changing and anticipate the next market move," Deloitte says.
Cold chain logistics
On the other spectrum of food logistics, companies are facing challenges and trends that aren't so different than the ones that fresh food customers are demanding. In fact, people are asking for healthier and fresher meals whether they're buying in an open air fair or in a big supermarket, whether it's processed or non-processed food. A frozen dozen of berries should taste as good as the ones that you buy in a local market: that's the way consumers think nowadays.
So, let's take a look at the current trends that cold chain logistics are facing -according to Inbound Logistics- to properly answer these demands:
Cold chains are becoming more global: "Increasing interest in healthful food, and a growing middle class in locations such as China, are pushing cold chains to globalize. Consumers now demand higher-end products, such as Alaskan salmon, that must travel extended distances and ship quickly to ensure freshness and quality."
"Demand for fresh food is growing, and that requires increased innovation to overcome capacity and infrastructure constraints, and mitigate disruption risks to ensure quality delivery," adds Tim Smith, executive vice president, sales and business development, for Lineage Logistics, a cold chain 3PL based in Colton (CA). Meeting these demands without driving up inventory or cost places added pressure on each element of the supply chain," Inbound Logistics explains.
An increasing focus on quality and product sensitivity: Quality always comes in first place. So cold chain logistics must guarantee the good taste, smell, colour, and texture of frozen foods along the entire journey, from producer to retailer. This is motivating the multiplication of refrigerated warehouses.
Manufacturers are outsourcing more processes to 3PLs: The current complexity is motivating third party logistics operators to offer new value-added services. For example, a new line of services and cold chain solutions, following the same quality specifications of the producer and the retailer.
"Another service that shippers request -Inbound Logistics adds- is postponing food processing. Products are held in cold chain warehouses, then prepared and packaged for shipment just in time to fulfill specific orders. That might include bringing frozen seafood up to a chilled temperature for processing."
Technology investment remains critical: "Like all supply chains, cold chain operators must continually upgrade technology to ensure efficiency, integrity, and safety. This includes both back-end IT infrastructure and front-end devices to gather and report key shipment data in real time," Inbound Logistics states.
For example, "Nestlé Canada uses GPS-enabled sensors on inbound ocean, rail, and truck freight. The devices include real-time alarms for zone, route, intrusion, and temperature (...) This rise in demand for real-time temperature and location status is sharply driving demand for IT infrastructure that can analyze and deliver data where and when it's needed."
Is your company prepared for these food logistics market trends? If you're considering to take the next step, how is your company going to manage your improved services?